We Strive Forward with the Best People
We believe human resource is the backbone of a company or organization. We harnessed the potential of our employees. Collectively we can move mountains and obstacles.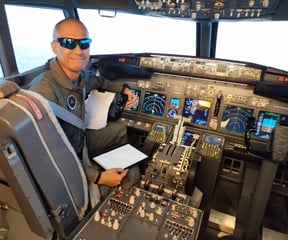 Assoc Prof Major Dr Mohd Harridon
Co Founder | Chief Pilot
Assoc. Prof. Major Dr. Mohd Harridon is an Associate Professor at Universiti Kuala Lumpur Malaysian Institute of Aviation Technology (UniKL MIAT) and is also the Co Founder and Chief Pilot at SkyOrbital. Major Harridon is also an officer (Rank Major) in the Malaysia Civil Defence Force. Major Harridon heads the Aviation Search & Rescue and Aviation Physical Fitness Team at UniKL MIAT. Major Harridon is also a Certified Soccer Coach and had gained several certifications and licenses in Soccer Coaching from England, Australia, and Asian Football Confederation. Major Harridon had actuated numerous Search & Rescue Missions and Flight Projects in Europe, Japan, and other parts of the world. Major Harridon had also actuated Parabolic Flights and Microgravity Experimentations with the Japan Aerospace Exploration Agency (JAXA). Major Harridon could be reached at majorharridon@skyorbital.com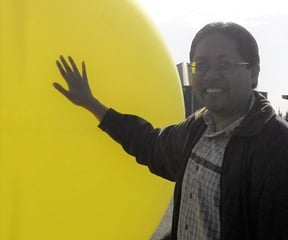 Dr Farhan Abdullah
Adjunct Invited Speaker
Dr Farhan Abdullah is the Adjunct Invited Speaker at SkyOrbital. Dr Farhan graduated from Kyushu Institute of Technology Japan and had actuated various Aerospace Projects in Japan. One of those projects was the analysis of the effect of Low Earth Orbit environment on carbon fiber composite samples through simulated space environment test and in-orbit exposure experiment. Dr Farhan also conducted high-temperature test on a new spacecraft heat shield material made from 3D printed carbon fiber composite. Dr Farhan had attended the International Space University in Europe and had been awarded two scholarships which were Monbukagakusho Honors Scholarship from Japan and International Space University Scholarship from Europe. Dr Farhan had also worked for the Japan Aerospace Exploration Agency (JAXA) pertaining to the Arc Heated Wind Tunnel Facility. Dr Farhan could be reached at drfarhan@skyorbital.com
We ensure our employees are very well versed in their trades and had experiences that could not be replaced
"Getting the Best People is Hard, but Retaining Them is Harder"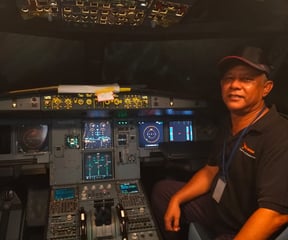 Warrant Officer (R) Sahaddan Osman
Senior Aircraft Engineering Technician
Sahaddan Osman is a retired Warrant Officer from the Royal Malaysian Air Force. In the Air Force, Sahaddan was responsible for the maintenance and overhaul of the Fighter Jet Hawk which was manufactured by the British Aerospace. Sahaddan was in the Air Force for more than 20 years and after his retirement, he was employed by Malaysia Airlines where he maintained and overhauled fleets of Boeing and Airbus. Sahaddan is experienced in Aircraft Engine Replacement, Aircraft Component Units, Aircraft Engine Overhaul, Aircraft Structural Repair, and Others. In his capacity as Warrant Officer in the Royal Malaysian Airforce, Sahaddan had led a team of engineers and technicians where Sahaddan was responsible for the condition and health of the aircrafts at 15th Squadron in Butterworth. Sahaddan is well versed in the Airworthiness of Military Aircrafts in relations to the rules and regulations set by the Directorate General Technical Airworthiness (DGTA).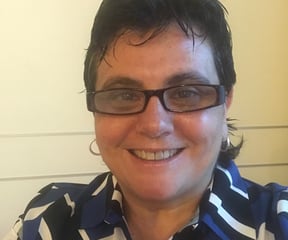 Prof Dr. Thais Russomano
International Professor
Prof Dr. Thais Russomano is our invited International Professor that specializes in Aerospace Medicine, Space Physiology, Aerospace Biomedicine, Aerospace Biomedical Engineering and TeleHealth & Digital Health. Prof Thais graduated in medicine from the Federal University of Pelotas, Brazil (1985) and worked in internal and emergency medicine until 2005. She also has a Master's Degree in Aerospace Medicine - Wright State University, USA (1991), and a PhD in Space Physiology - King's College London (1998). She worked for 3 years as a Space Scientist at the Institute of Aerospace Medicine, German Aerospace Centre (DLR) in Cologne, Germany, before founding the Microgravity Centre, PUCRS, a unique international reference centre in the study of human space physiology and space biomedical engineering, which she coordinated for 18 years. Prof Thais is also a Director of three space-related private companies, InnovaSpace Ltd (UK), AstroBionix (UK) and the ISMC, USA.